ACCURATE, TIMELY AND DEPENDABLE
MANUFACTURING MEASUREMENT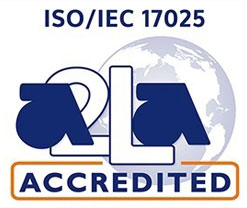 ISO/IEC 17025 ACCREDITED
With over 70 years combined experience in every area of manufacturing, CAD/CAM and metrology, our expert-level knowledge of programming, GD&T and advanced layout techniques make our ISO/IEC 17025 accredited laboratory your only logical choice for all your measurement needs.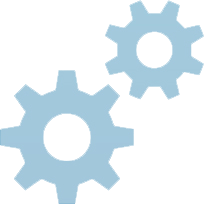 OUR SERVICES
Quality Tech West provides manufacturing facilities with specialized engineering services. Our highly skilled engineers can provide accurate inspections and measurements of machinery and parts used in the manufacturing process. We offer industry-leading techniques and solutions to deliver the results our customers require.
OUR SERVICES
Learn more about our broad range of services
Part inspection is the very core of the Inspection Services department here at Quality Tech West. We provide part inspection for first off, in process, and prototype parts using a variety of software including Metrologic, CMM Manager, Polyworks, Zone3, and PC-Dmis.
Inspections can be done to print specs or directly to CAD data in body position.
NON CONTACT / MULTI-SENSOR MEASUREMENT
Our video-based multi-sensor equipment allows for high-speed/throughput inspection. Incorporating video-based measuring technology where probing is not possible for the smallest of features. This technology also utilizes touch and scanning probe capabilities where video-based measuring is not possible. Laser scanning is the third sensor for high-speed scanning and sub-micron Z-axis measuring. A high precision rotary indexer is incorporated allowing the equipment to measure in the 4th &  5th axis.
LASER / BLUE LIGHT SCANNING
Our experienced and skilled engineers can help you digitize the 3D shape of your complex and free-form physical objects – for inspection, analysis, and reverse engineering applications. With 15 years of successful 3D laser and blue light scanning, we can help with all of your reverse engineering and inspection needs.  We understand that blue light and laser are different technologies that have their strengths and weaknesses.  Having both of these capabilities allows us to option the most efficient and cost-effective way to get you good and accurate data.
Do you have a backlog and require someone to work an extra shift for a short time? This is where we can help. Our highly qualified staff can come on-site to run your coordinate measuring machine for you. We are also able to write programs in the following software: Metrolog, CMM Manager, Polyworks, and Zone3.
Almost every quality system in use requires an independent third party to ensure the accuracy of these important fixtures. Let our ISO/IEC 17025 accredited laboratory technicians layout and certify your fixture. Other labs can check and report your fixtures, but only an accredited lab should certify them.
Do you have a prototype but no blueprint? Need to remake an old part that the OEM doesn't even have a drawing for, let alone have in stock? If so, we offer numerous ways to define parts or product. We provide everything from raw measurement data to parametric 3D CAD solid model!
We are also able to provide training on this measurement software. Training can be completed at your facility or at QT West, whatever your preference. This is not a classroom training typical of the OEM, but it is actual hands-on training directly tailored to your applications.
Anyone can train and learn to measure demo block.  But what good is that, really? The demo block has its place for the first hour or two, but actually getting trained on your parts sends the trainee back with a better understanding of how to attack the measurement process with your equipment.   Highly unlikely that we would ever train two companies in the same class unless requested.
Complete calibration, service, and maintenance on all Optical Gaging Products (OGP)  SmartScope family of products (Flash, Zip, and Quest), RAM Vision Systems, and OGP/CCP  Optical Comparators. Our engineers are factory trained and authorized by OGP to perform the services to keep your equipment updated, maintained, current, in calibration, and certified.   
Every calibration is complete: 
"As found" condition documented
Complete Preventative Maintenance (PM) with notes on what was done and recommendations for any future maintenance.
Final complete calibration with error mapping that mechanically and electronically brings your machine to the tightest specifications as is possible.
INTERNAL CAPABILITIES
Our advanced lab takes a passionate and competitively priced approach to all projects
ABOUT US
First and most importantly- it is important to know that you are invited to our lab to discuss anything related to the metrology world, meet the team, or just to learn our capabilities and see the technology.  We do ask that you email or call ahead of time, but we can be most accommodating to all visitors.
PARTNER WITH QUALITY TECH WEST
Our advanced metrology solutions can help you bring quality and reliable parts to your market. Strict and accurate manufacturing processes are essential to guarantee manufactured parts meet all needed specifications. Leverage our talented team of engineers, contact us to discuss your metrology needs.
OUR EXPERIENCE AND CAPABILITIES MAKE QUALITY TECH WEST THE BEST CHOICE WHEN SELECTING A COMPANY TO PERFORM NEEDED QUALITY ASSURANCE INSPECTIONS AND MACHINERY CALIBRATION SERVICES.